We are all watching from the sidelines the scenes of horror from Ukraine, as millions of people flee the bombs and bullet of the encroaching Russian invasion.
But for Sandra Kelly Klassen of Williams Lake, the tragedy unfolding half a world away became very personal when her sister reached out for help from her home in Prague, Czech Republic, where she is part of a team of volunteers setting up a shelter for Ukrainian refugee women and children.
Klassen and her husband donated money to the Canadian Red Cross Ukraine Humanitarian Crisis Appeal but she also initially reached out to friends for any funds they could give for the Prague shelter. The response was immediate and her son encouraged her to set up a broader fundraiser on GoFundMe.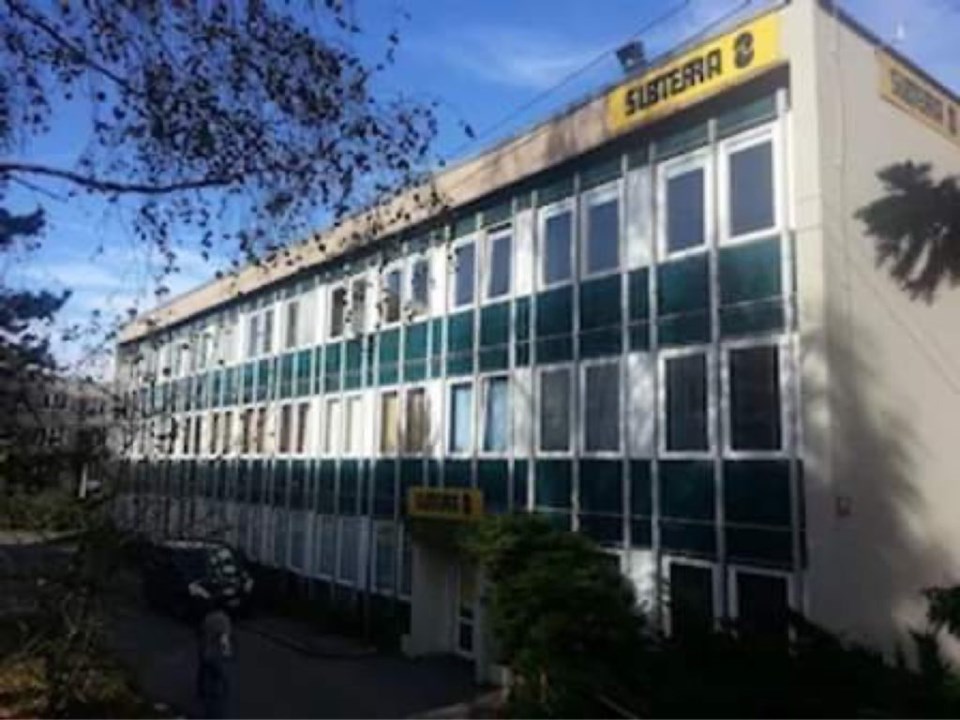 Between direct donations and GoFundMe, her Jar of Honey for Ukraine appeal has raised almost $7,000 for the shelter.
"I think some people liked the idea that we're helping showers get installed in this specific shelter," says Klassen, who along with her sister grew up in Williams Lake and moved back to the area with her husband several years ago.
"They've got now got 20-some refugee and the shelters are quickly filling up."
Colleen Kelly has lived in the Czech Republic since 1992. As refugees poured out of Ukraine and into surrounding safe havens, she made her rental property just outside Prague available to refugees.
Now she and a team of volunteers are setting up the shelter in a vacant office building. They have already 20 refugees at the shelter and more arriving every day.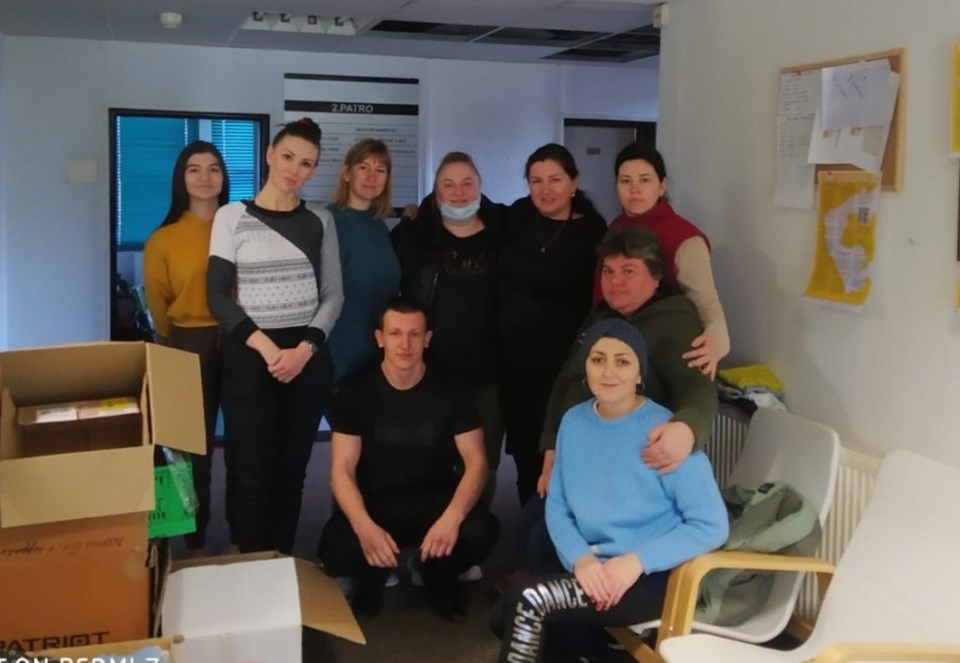 Colleen Kelly told her sister about a group that arrived with two grandmothers in wheelchairs, now being housed in a Prague apartment.
Another young woman miscarried and then found out her husband, who stayed behind to fight, had his leg amputated.
"It's staggering," Sandra says. "These people are coming in and they're just in such dire straits."
"You think of your own needs on a day- to-day basis and multiply that by 60-70 people and all in one space; its medical, dental, food, bedding."
Already one million refugees have poured across the Ukraine border into neighbouring nations such as Poland, Romania, Hungary, Slovakia and the Czech Republic and the European Union estimates it will soon reach four million.
It is hard to watch this tragedy unfold from afar. It's tempting to turn away, exhausted and despairing after two years of a global pandemic and too many crises in our own backyard.
The frustration over heartbreaking news like what is happening in Ukraine spills over into frustration with the media that is telling us about it. Some lash out, and some lean-in.
Leaning-in is what many British Columbians have done, seeking solace by the only means available –doing what they can to try and help.
In Oliver, residents Greg and Kandus Thorp have organized a concert this Saturday to benefit charities helping Ukrainians and in New Westminster the owners of Kozak Ukrainian Eatery have raised more than $10,000 selling borscht and baked goods for an aid group working in Ukraine.
Many places like the Station House Gallery in Williams Lake are selling sunflower seeds, the official flower of Ukraine, with all proceeds going to refugee aid for Ukraine.
The Canadian Red Cross is raising funds for humanitarian aid, which was matched dollar-for-dollar by the federal government between Feb. 24 and March 18.
The Canada-Ukraine Foundation is also taking donations to provide urgent aid to those fleeing Ukraine and those left behind in the onslaught of war.
And UNHCR Canada, the UN Refugee Agency, also has an appeal for Ukrainian refugees.