Gone are the days when mainstream radio stations focus on "news, weather and sports" as part of their programming and in-house promotions that eventually spilled onto bus banners and billboards as massive advertising campaigns.
Today the rallying cry is "news, weather and traffic."
Sports coverage on conventional radio has basically become an afterthought. Remember when the self-acclaimed Top Dog – CKNW – captured the sports market with outrageously annoying daily comments from Al Davidson, and in later years, Neil Macrae?
They were notorious for ignoring the facts. But they were entertaining as hell and knew how to attract an audience.
There was a time when CKWX and CFUN were ruffling CKNW's feathers with Jim Robson, JP McConnell, Macrae and late-night host Dan Russell constantly gaining in the ratings wars at CKWX. Tom Larscheid was also becoming a bit of a nuisance down the dial at CFUN.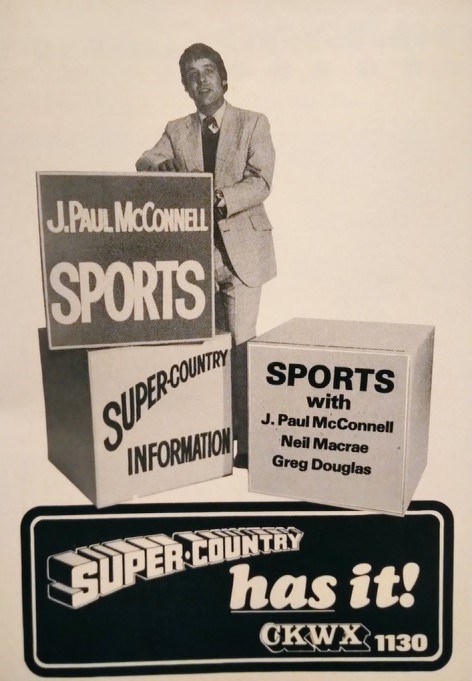 CKNW's solution was simple: hire them. Eliminate the competition.
And therein lies the problem today: nobody competes anymore.
Having lost the Vancouver Canucks radio broadcast rights in 2006 to Team 1040, CKNW began announcing layoffs, which led to the end of its sports department.
CKWX followed, eliminating in-depth sports coverage that once included enormous exposure for amateur teams in the community, the pride of then-sports director Garry Raible and his active staff. News 1130 listeners now get a hurried-up sports update twice an hour following news, weather and - wait for it - traffic.
TSN Team 1040, owned by Bell Media, was in a major battle with Rogers to rule Canadian sports broadcasting and the mobile phone market. In 2017 Rogers Media outbid Bell for the Canucks radio rights and thus was born Sportsnet 650, making Vancouver the home base to two all-sports radio stations until the demise of Team 1040 last February.
Now, again without competition, Rogers Sports and Media has opted to cut on-air staff at Sportsnet 650, with the first to go being co-hosts Scott Rintoul and Karen Surma losing their 9 a.m. to noon slot. It will be replaced by a national show hosted by Toronto-based Jeff Marek with all indications pointing to more changes coming in the Vancouver market.
SCENE & HEARD:
The mutual admiration shared by Jim Robson and Jim Hughson shifted into high gear last week with Hughson's announcement that he was stepping aside as lead NHL play-by-play commentator on Sportsnet and Hockey Night in Canada.
Robson immediately declared in an email: "I think Jim Hughson was the best of ALL TIME. He never did get the appreciation he deserved in the East. He did the complete job by covering all the little things that go into a broadcast: line changes and line match-ups by the coaches; who's doing well in the face-off circle; stats on every player and up-to-date injury reports. His research for each and every game was superb."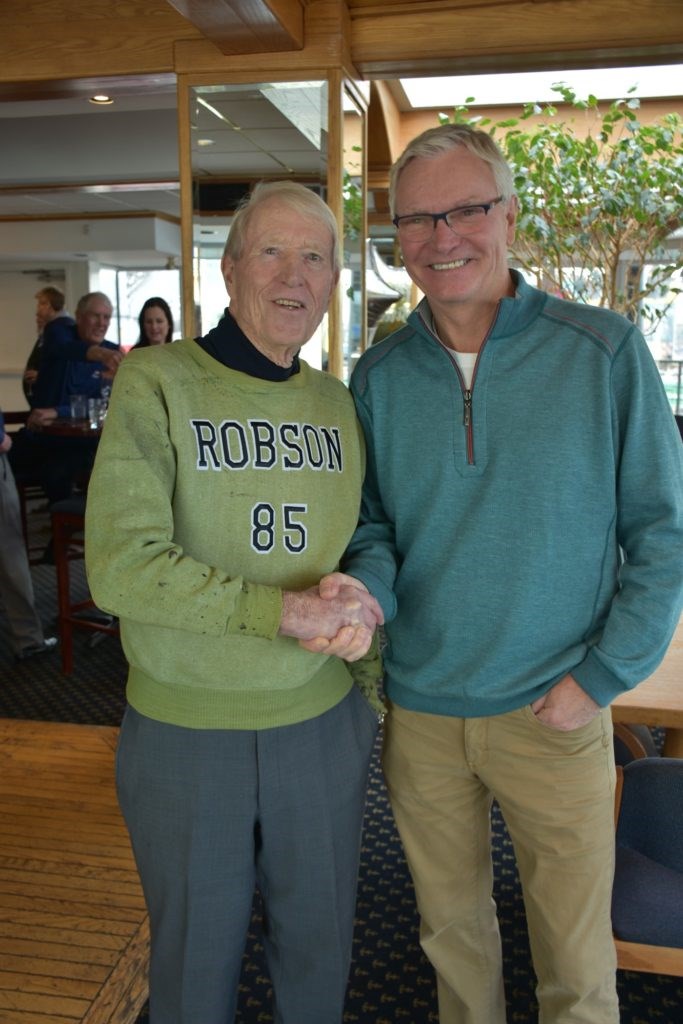 Hughson credits Robson with teaching him all about preparation. "One of the first times Jim booked off CKNW to do Hockey Night in Canada for a Canucks game at the Montreal Forum on a Saturday night, I somehow convinced the brass at 'NW that I was the guy to sit in for him," Hughson says. "I was nervous and intimidated but just followed Jim's advice. He was always so willing to share his knowledge with me."
Robson grew up in Prince Albert, Saskatchewan listening on cold, wintry Saturday nights to Foster Hewitt broadcasting NHL games coast-to-coast on radio. Hughson grew up in Fort St. John, BC, and when he wasn't playing road hockey with his pals he would be idolizing Robson's play-by-play of Canucks Western League games on the CKWX network.
In storybook fashion, the two of them rose to the very top in their profession, Robson being named winner of the Foster Hewitt Memorial Award in 1992 and Hughson in 2019. The award is presented by the Hockey Hall of Fame to members of the radio and television industry for outstanding contributions during their broadcasting careers.
When the Robson family organized a surprise noon-hour birthday party for Jim in January 2020 at the False Creek Yacht Club they put Jim Hughson's name on the invitation list as a courtesy. They assumed since he'd be working a nationally telecast HNIC game the night before, there'd be no way he would make it. Without much sleep, Hughson was there.
Everyone should have a friendship like these two.
END ZONE:
JCC Sports Dinner execs have been tweeting some rather obvious hints inviting readers to guess the name of their keynote speaker for the 29th annual fund raiser on February 23, 2022. The official announcement will be made next Tuesday at Nat Bailey Stadium's popular Hey Y'All Porch located just beyond the left field fence. With that setting in mind, let's consider it clue number one.
Without much fanfare because of COVID restrictions, Canucks chief scout Ron Delorme was introduced as winner of the 2021 Jake Milford Award following the Canucks annual golf tournament at Northview Golf Course on Sept. 20. A native of North Battleford, Saskatchewan, he grew up in the village of Cochin and has been a role model for aspiring Indigenous hockey players and athletes. Delorme played four seasons in Vancouver and has been part of the Canucks family for 40 of its 50-year history.
Greg Douglas 'Dr. Sport' contributes to The Orca on a biweekly basis. His five decades of covering sports in British Columbia included 19 years as a weekly columnist with The Vancouver Sun.
SWIM ON:
The Orca also features the first Canadian woman to host her own primetime TV sports show in Jody Vance.
Rob Shaw: Peace River South has some of BC's lowest vaccination rates – and its BC Liberal MLA, Mike Bernier, has faced threats over his support for public health measures. He doesn't plan on bending any time soon.
Don't miss award-winning historian and Orca contributor Daniel Marshall's three-day flurry into the fire-stricken lands of the BC Interior.