After much speculation and hullabaloo over "opportunities" for an early provincial election, it turns out BC will have to have one – in a single riding.
Surrey-White Rock MLA Tracy Redies announced today she was stepping down, effective August 31, to become the CEO of Science World.
Still in her first term, Redies was seen as one of the BC Liberals' biggest gets in the 2017 election. A former HSBC board member and CEO of Coast Capital, many saw Redies as a potential future finance minister.
"It never actually goes the way you think it's going to go," says Redies with a smile.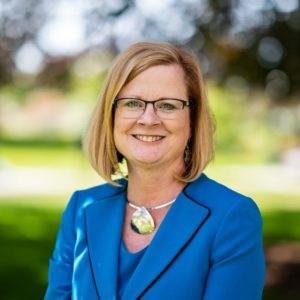 After the government changed, Redies contracted a virus while travelling, which at one time reduced her heart function by 80%. That she has been able to return to work at all, even if only remotely, was no small thing.
"My doctors say I'm a walking miracle," says Redies.
What's next? After Redies formally vacates her seat on August 31, a byelection must be called within six months.
This means BC will hold a pandemic test case byelection sometime in near future – and not just in Surrey-White Rock. Fourteen other BC communities need to hold byelections or otherwise hold votes to fill vacant positions, Victoria and Burnaby City Councils among them. Just hours after Redies' announcement (yes, coincidentally), the provincial government granted permission to hold byelections at the municipal and local level.
Setting COVID-19 aside for a moment (if only), this byelection should generate interest, but nowhere near the same level as the most recent one in Nanaimo.
In that case, the balance of power was at stake. Even if the BC Liberals somehow lose this seat, nothing much would change – and voters should get a second chance less than a year later in a provincial general election.
In politics, nothing is ever a foregone conclusion, but Redies' Surrey-White Rock riding is one of the safer seats in BC. In 2017, Redies won a hair under 50% of the vote, the first time a BC Liberal candidate failed to win more than half since the party's comparative infancy in 1991. And while byelections can occasionally turn received wisdom on its ear (Chilliwack once had an NDP MLA for a few months), they're usually tougher on governing parties than opposition.
As for Redies, she has slightly more than a month left as MLA. She told reporters she wasn't looking to leave, but was contacted by a headhunter, and once the offer was made, simply couldn't pass it up.
"What I expected was quite different, but the reality was I didn't really know. The experience has been very rewarding."
Maclean Kay is Editor-in-Chief of The Orca
SWIM ON: