How would you like to go 26 years without a pay raise? Would you? Could you?
That's the reality for B.C. lawyers willing to accept legal aid work to represent those least able to protect themselves in the court system.
Successive governments of all political stripes have failed to address the most urgent need facing the B.C. justice system. One of the few lawyers accepting low paying legal aid work these days, Graham Kay says the situation currently facing legal aid has never been so dire – and the time has come to finally fix it.
For Kay, the bottom line is the bottom line – B.C.'s legal aid "tariff" hasn't been increased since 1992.
Based in Kamloops, Kay serves on the board of the newly-formed Association of Legal Aid Lawyers. With moral support from retired B.C. Supreme Court Justice Peter Leask, this fast-growing group is determined to fix the legal aid system once and for all.
"Absolutely, job action is a distinct possibility," says Kay, who has been fighting this battle for most of his 14-year legal career.
As a social worker before his call to the bar at the age of 47, Kay brings a unique awareness of vulnerable citizens in the court system, motivated by "a sense of social justice for people who don't have a voice."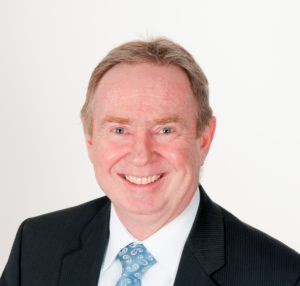 While B.C.'s new NDP government has announced increased legal aid program funding, the Association of Legal Aid Lawyers notes that yet again, the lawyers doing the frontline work have been denied a rate increase.
That "tariff" currently ranges between $83 and $92 per hour for family law matters, capped at 35 hours per case.
If you think $92 per hour sounds like a lot, you need to also consider staff and office costs, let alone preparation and court time, which often surpasses the allotted 35 hours. (You might also consider how much your last plumbing, vehicle, or home appliance repair cost.)
In criminal matters, legal aid funding is even more stringent.
Lawyers are paid a flat fee regardless of hours worked, and government-funded legal assistance is limited to cases involving potential jail time.
As further evidence that we aren't all created equal in the B.C. court system, Kay notes that in the Provincial Court family division, about 40% of hearings proceed with at least one party not having legal representation.
"When one side appears in court without a lawyer because they can't afford one, the process slows considerably," says Kay, adding the most simple legal matter can take double or triple the court time – which results in delays for other cases.
This inefficiency also produces unfair outcomes for families, with women and children impacted the most. And when the most vulnerable get lost in the legal system, they all too often end up in a downward spiral that leads to increased demands on other areas, such as social assistance and healthcare.
As Liberal and NDP governments since 1992 have failed to address legal aid concerns, the number of B.C. lawyers willing to take on this work continues to plummet.
It's currently estimated that B.C. has 15,000 lawyers – with fewer than 900 accepting legal aid files. A fact that is neither irrelevant, immaterial, leading, or argumentative.
Until next week, court is adjourned.
As always, I welcome your feedback. You can also follow me on twitter: @kammornanchor
Bob Price is a veteran B.C. broadcaster who anchored the morning news on CHNL radio in Kamloops for the past 30 years. Bob is also a past Webster Award winner whose previous stops included Vancouver and Calgary.