First in a series. 
For the BC Liberal Party, the past 14 months have been the darkest period since the months following the 1996 election they fumbled away to Glen Clark.
The party lost its leader and hold on the levers of power, watched an MLA defect to sit in the Speaker's chair and entrench the NDP in power, limped through a lackluster leadership race, struggled as its fundraising advantage was obliterated, and saw their criticism of the NDP-Green alliance obscured by 16 years' worth of their own baggage.
Not fun. Awful for the BC Liberals, but even worse for British Columbia.
This fall, party faithful will huddle for a policy convention. It desperately needs to be a turning point – a moment where the BC Liberals turn the page and start looking forward, not behind. Longtime MLAs need to be thanked for their work and replaced with fresh blood. Old ways of thinking need to be replaced with new ideas. And the party needs to show the public that it has learned from its mistakes.
While Andrew Weaver says election commitments are "irrelevant" once an election concludes, I disagree. And I believe the next BC Liberal platform will be the most important document it will ever produce. If it's good, honest and forward-thinking, it will be a route map back to power.
If not, it will relegate the Liberals to opposition for a long period of time, and may even fracture the party's centre-right coalition once and for all.
The BC Liberals have got to get this platform correct. It won't be enough to simply announce that the party would erase NDP policies, effectively turning the clock back to 2016. No, the party needs to understand that the 2013 comeback victory was an unrepeatable triumph – the product of a once-in-a-lifetime politically charismatic premier (Christy Clark) going up against the dry toast that was Adrian Dix.
In this year's leadership race, Michael Lee was right about one thing: the BC Liberals' vote share has declined every election since 2001.
If that continues in the next election cycle, you're talking about a John Horgan majority government.
The next election platform must not only tout BC Liberal accomplishments from 2001 through 2017 – but also authentically list their failures. Only then can the party explain to British Columbians what they have learned, and how that has shaped their evolving view of how to lead B.C.
Over the next few weeks on The Orca, I will lay out several platform suggestions that fit this idea, but let's lead off with ICBC.
Despite giving many free enterprisers the #EbyJeebies, Dave Eby has been very effective in presenting ICBC to the media and public as a "financial dumpster fire." This is a tough message for the BC Liberals to push back against; a monopoly losing $1.3 billion isn't a good look.
However, it's also an opportunity for a mea culpa. What if the BC Liberals' next election platform sounded like this:
Make B.C. More Affordable: Introduce Competition in Auto Insurance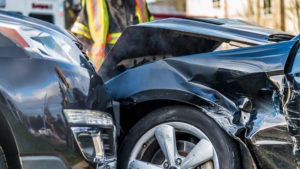 The biggest problem with ICBC isn't changing technology or more expensive vehicles. It's not a litigious society or soft tissue injuries.
The problem with ICBC is that politicians are responsible for it.
Since 1972, B.C. has seen three parties form government, each for 16 years. Sixteen years of the NDP. Sixteen years of Social Credit. And sixteen years of the BC Liberals.
All three parties have something in common: they have not done a good, long-term job overseeing the Insurance Corporation of B.C. Generally, the more hands-off the politicians have been, the better the corporation has run. But Crown Corporations are ultimately beholden to taxpayers, whose interests are represented by politicians. It is inevitable that politicians will tinker with ICBC.
We made our mistakes running ICBC; there is no disputing it. We should not have taken roughly $90 million a year out of ICBC profits and put it into general revenue, even if we thought it was for important items like highway upgrades. That money belonged to policy holders, not taxpayers; a subtle, but important difference. We should have acted faster on distracted driving and other costs.
The NDP have made their mistakes too – David Eby is ratcheting up costs on young drivers, unduly punishing people who are already struggling to afford to live in this province. He's making things worse, not better. More expensive, not more affordable.
A BC Liberal government has a different plan for ICBC. We will return it to the people by transforming it, over four years, into a co-operative owned fully by its policy holders. If you're a customer of ICBC, you'll have a voting share in the co-op. Government will bow out, returning to what it's good at: regulating industry, not running insurance monopolies.
Like very successful co-ops like Vancity and Mountain Equipment Co-op, ICBC will elect its own board, choose its own CEO, and set its own rates. It will be held accountable and forced to offer competitive rates by opening up B.C. to competition from other insurance companies.
----
It's just one example of the tone a BC Liberal platform could have. If the party wants to trumpet the successes of its four terms, it's going to have to grapple with its failures too. ICBC was one such failure.
In future Orca pieces, I'll outline other platform ideas.
Jordan Bateman has a long history of public policy work, championing small business and fiscal responsibility. Currently the Director of Communications for the Independent Contractors and Business Association (ICBA), Jordan also served six years as the B.C. Director of the Canadian Taxpayers Federation, and was a two-term Langley Township Councillor.