When the Globe and Mail's Robert Fife tweeted last week that longtime Liberal strategist Warren Kinsella would advise Elizabeth May and the federal Green Party in the fall election, it surprised some Canadians.
Kinsella's disappointment with Prime Minister Justin Trudeau isn't a big secret. He's not been impressed with his leadership, policy positions and public disputes with former female Liberal politicians like Jody Wilson-Raybould, among other things.
Nevertheless, taking the step of advising a different political party is a bridge too far for some loyalists. Several Liberals have either expressed their displeasure, or shrugged it off because of Kinsella's past disagreements with the party's leaders, cabinet ministers and MPs.
Others have suggested he was rejected as a Liberal candidate and/or senior adviser by Trudeau. With no proof, mind you.
Still others pointed out that he's worked for and/or advised former Liberal prime ministers (Jean Chretien), leaders (Michael Ignatieff) and premiers (Dalton McGuinty), along with New Democrats (Olivia Chow during her Toronto mayoral campaign) and Conservatives (Toronto Mayor John Tory). Not all of these episodes went swimmingly, truth be told.
Some Green supporters and other progressives are furious at May. They don't understand why she brought in a "political mercenary" who uses "attack dog politics." They called the decision "unconscionable" and a "compromise" of her opinions. They say their votes won't be parked in the Green zone.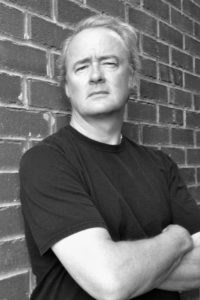 As Kermit the Frog famously said, "It's not easy being green."
Editorial cartoonist Michael de Adder's contribution to the Toronto Star on Monday depicted Kinsella in a suit and tie with horns, a tail and a briefcase containing his popular tag line, "Prince of Darkness." The Green leader has just answered the phone and hears, "Ms. May – Warren Kinsella is here to advise us."
I was a little envious of this. I've been mentioned in editorials but never in a political cartoon. That reminds me, I should give Andy Donato and Theo Moudakis calls … and maybe buy them lunch.
All kidding aside, a surprising number of people are losing their minds over the Kinsella-May partnership. And their perspective.
Kinsella has been a controversial figure in politics. Then again, so are most political strategists, pundits and columnists. He's been hired for specific duties, including political messaging and managing damage control, which are not for the faint at heart. He's not here to praise Caesar but rather to bury him.
Or, to steal one of his book titles, the primary directive is to kick ass in Canadian politics.
It's also quite feasible Kinsella's political ideology has modified over the years. His frustration may not be related just to the current Liberal brand but also modern Canadian liberalism. Some politicos change their minds as time marches on. If Norman Spector, a former chief of staff to Progressive Conservative prime minister Brian Mulroney, can advise B.C. Green Leader Andrew Weaver (in 2017), why can't Kinsella do the same for May?
Most Canadians won't vote for or against May and the Greens because of Kinsella. Political advisers simply don't have that kind of power and influence.
While Kinsella's track record in politics is far from unblemished (like everyone else in the business), his knowledge and experience is likely what enticed May to bring him on.
The Greens are either slightly behind or just ahead of the NDP for third place in most polls. Should this translate into votes in the upcoming election, it would be a significant accomplishment.
Kinsella needs to help establish a professional communications unit that focuses on May's policies and election strategies, and gets her out of political pitfalls relatively unscathed. If he can get that done, this gamble will be deemed a huge political success.
Could Kinsella end up being the Green Party's most important political acquisition?
We'll know better in a few months.
Troy Media columnist and political commentator Michael Taube was a speechwriter for former Prime Minister Stephen Harper.