In a matter of months, the COVID-19 crisis has transformed the way companies of all types and sizes do business. With digital at the heart of business transformation and economic renewal, success will be driven by technology and connectivity, innovative collaborations, and most importantly, strong leadership for diversity and inclusion. Canada's strategy must include an Indigenous economic game plan.
We know from experience that technology and connectivity are cornerstones of a vibrant and resilient Indigenous economy. In B.C., it can be exorbitantly expensive to connect First Nations communities in remote, hard-to-reach areas.
While 93 per cent of B.C. households have high-speed internet (at least 50 megabits-per-second download and 10 megabits-per-second upload), less than 40 per cent of non-urban Indigenous communities have access to the same level of connectivity. Telemedicine, Zoom calls, virtual learning and online retail operations are simply not possible without a fast and reliable Internet connection.
There's no quick and easy fix to this daunting issue, but progress is being made through innovative collaborations.
For example, the Pathways to Technology initiative led by the All Nations Trust Company is helping to address technology and connectivity barriers. They're partnering with organizations such as TELUS, Interior Health Authority, and Indigenous communities including the Xatśūll First Nation in central B.C. The result is thousands more citizens on reserves in the Cariboo region now have high-speed internet to their homes, businesses and schools.
For Xatśūll, a fibre-optic connection has enabled new growth opportunities, including an improved ability to manage their natural resources through graphic-intensive mapping systems.
Another collaborative program, Connected North, delivers engaging science classes and other interactive education through Cisco Webex to over 100 schools in remote Indigenous communities, such as Rankin Inlet in Nunavut, and Sk' aadgaa Naay Elementary on Haida Gwaii.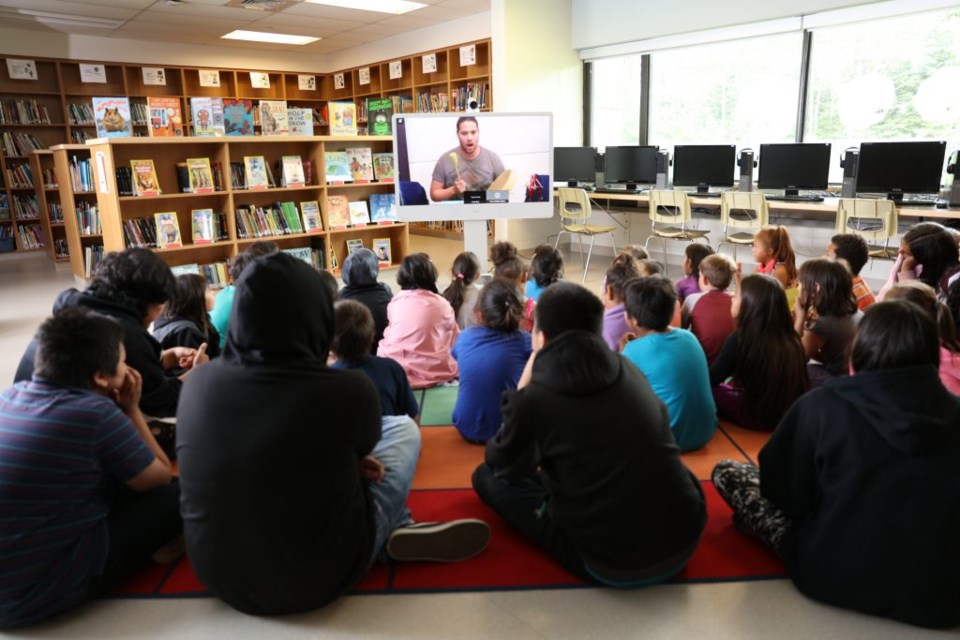 Canada's Digital Technology Supercluster is another initiative that showcases just how effective collaboration and inclusion can be. Working with industry, education and not-for-profit partners, the Supercluster develops, deploys and scales Canadian-made digital solutions and skills training. This could not be achieved by any single organization on its own.
With the B.C. tech sector projected to have 83,000 job vacancies by 2027, the Supercluster's HyperTalent project encourages Indigenous students to explore and pursue rewarding tech careers as well as demystifies technology among educators.
HyperTalent is led by BC Tech and brings together diverse partners such as Accenture, Arrow Lakes School District 10 and British Columbia Institute of Technology (BCIT) Indigenous Initiatives and Partnerships. The group is exposing more Indigenous youth to the tech sector through internship positions with technology companies such as Microsoft and Unbounce. Students gain hands-on work experience during four-month internships, along with support in resume writing and interview skills.
My company, The Indigenomics Institute, is focused on driving a bold vision: facilitate the growth of the Indigenous economy from its current value of $32 billion to $100 billion – in five years.
In November, our organization hosted a virtual forum with Indigenous leaders, government officials, policy makers, educators, entrepreneurs and executives. We focused on Indigenous economic design as fundamental to achieving the $100-billion-dollar Indigenous economic target.
One of the key takeaways was the importance of leadership. We have to focus on creating the leadership space to engage in the tools, resources, structures, and investment of the growth and design of the Indigenous economy. Working collectively is essential to building a strong, resilient foundation that will last for generations
We are just beginning to make progress towards including Indigenous Peoples in Canada's data economy plans. Technology is a key enabler to Indigenous economic growth. Despite the pandemic, a lot of momentum was created in 2020.  The potential is exciting, and we've only just begun.
Who wants to play Indigenomics?
Carol Anne Hilton, MBA is the CEO and Founder of The Indigenomics Institute. Carol Anne is a recognized national Indigenous business leader and senior adviser with an international Masters Degree in Business Management (MBA) from the University of Hertfordshire, England. Carol Anne is of Nuu chah nulth descent from the Hesquiaht Nation on Vancouver Island.
SWIM ON: