Even though the Canadian port system has been nationalized for generations, it's still every port for itself in 2022.
Some stakeholders liken the federal government to a negligent parent for a "figure it out amongst yourselves" attitude towards the four siblings on the west coast: Port Alberni, Nanaimo, Prince Rupert, and (by far the largest) Vancouver. They are among the 17 ports across Canada directly overseen by Transport Canada and mandated by the Canada Marine Act. However, port administrators report very little interaction with Ottawa, and never any mutual planning for national benefit, only each port making plans and lobbying for favour on their own development projects.
Many stakeholders within the shipping and logistics systems are now openly asking for changes – at least on the west coast, where the four ports are all within one province but have no concerted operational design.
The suggestions range from revamping the board of directors at the monolithic Vancouver-Fraser Port Authority (VFPA) to full consolidation of the four BC ports into a single body.
In the middle ground stands a belief that Transport Canada should have an active hand in how the four ports plan their futures, to avoid becoming extraneous or redundant, and harmonize the Pacific-facing trade network.
From Transport Canada, there are mixed messages. On one hand, it stipulates that port authorities "are federally incorporated, autonomous, non-share corporations that operate at arm's length from the federal government, who is the sole shareholder," and that the legislation offers no way "to direct or influence the actions of the respective Canadian Port Authorities."
On the other hand, the Canada Marine Act spells out all kinds of rules the ports must live by. For example, "they must be financially self-sufficient" and "operate according to business principles and have the authority and flexibility to determine strategic direction and make commercial decisions."
Port authorities must also comply with federal rules around environmental impacts, safety issues, labour regulations, and a host of others. The Canada Marine Act has also been changed, from time to time.
Simply put, the feds claim to have no input in ports' operations, except for all the times when they do.
The issue du jour is the VFPA proposal to build the contentious Roberts Bank Terminal II (RB2) shipping container facility.
The federal government currently holds the fate of the entire proposal in its hands. An environmental assessment announcement on RB2 could be made by Ottawa at any time.
The environmental assessment process is also underway for a proposal by Global Container Terminals (GCT) to expand their existing operation at the same Tsawwassen shipping peninsula.
Another party upset by RB2 is a group of terminal operators who have been frozen out of future plans on the Lower Mainland waterfront until the RB2 proposal is settled.
The prime example is agriculture company West Coast Reductions Ltd., which stands to lose future viability. Its clients demand major expansions in canola oil exports and biofuel stock, yet the VFPA won't allow the company to invest any more on their current six-acre site – and might even take it away to use as a storage space for excess shipping containers.
West Coast Reductions has already invested millions in infrastructure, strategically located for intake and outflow of product. Relocation would be almost impossible.
For the port authority to think of the national food supply, the agricultural economy, and carbon-friendlier fuel as subservient to container storage is upsetting, said company spokesperson Jared Girman.
The federal Ministry of Agriculture has been called for intervention, but so far there has been no changing the VFPA's course.
"It shows that the port authority may have a little over-reach in its power position," said Girman. "They don't answer to anyone. I understand keeping the independence of an independent body, but when you've got a federal entity that is affecting the ability of Canadian businesses and Canadian agriculture to achieve its goals and functions – ours is a really important facility for Canada's lower carbon mandates – then you've got an issue."
The federal government is also being called out by the grain shippers. The Western Grain Elevator Association represents numerous companies with terminals in the Lower Mainland and Prince Rupert, with many stakeholders across the west. They resent paying higher fees to the VFPA so the port authority can save up an RB2 piggybank.
The association also has concerns over the flow of trains, trucks and ships in and out of the Lower Mainland.
"And there is no recourse," said Wade Sobkowich, executive director of the association.
"That's a change that must be made to the Canada Marine Act: recourse for a tenant to be able to appeal a decision being made by a port authority. The only recourse now is to go to the members of the port authority's board of directors, if you have to go over management's head, but the directors (are cherry-picked by port management). If you look at other ports, like Rotterdam, their board of directors is primarily made up of tenants. We're not even allowed to have tenants on Vancouver's board."
Saskatchewan premier Scott Moe agreed in a public letter.
"As a group, the western provinces make up 85 per cent of the port's export value, but only have nine per cent of the representation on the board," Moe said.
"We believe that model does not provide balanced representation…and are asking for the VFPA board to be restructured."
Saskatchewan suggests the federal government appoint two members, the VFPA's 16 affected municipalities get one appointee among them, and the four western provinces would get two appointees each.
Marko Dekovic works for Global Container Terminals. He saw the VFPA outright block GCT's business case to expand their container shipping facilities, even though GCT was going to plan and pay for it themselves. The port authority considered it a threat to their own RB2 project.
In other words, the landlord seemed to be in direct competition with the tenant.
GCT was eventually given permission by the VFPA to continue, but the overall matter is still before the courts, and the VFPA is still forging ahead with RB2, which will introduce a third container competitor to the Vancouver port complex. The other is DP World Canada, which has received up-front expansion help from the port authority in the past couple of years.
Through rental fees, GCT and DP World are paying to set up their own competitor.
"You have this governance model where the port authority is saying 'we're responsible to the federal Minister of Transport,'" said Dekovic.
"The federal Minister of Transport says 'no, they're an arm's length agency that's responsible to their board.' So you go to the board and they say 'we're a governance board, and that's a management decision.' We've gone through this whole dance of who is in charge."
Dekovic added, "The port authority reminds everybody, even if you were appointed to represent a certain interest, the moment you become a board member, your fiduciary duty is now to the port authority and you are not allowed to voice opinions of those you technically represent. And that's why the CEO has this sweet arrangement where the board is completely beholden to him."
Even the federal government's own analysis spotted the conflicts of interest. Former cabinet minister and industrial leader David Emerson was tasked with the last deep review of the national port system (another is underway now). He made many recommendations in a report he called Pathways and also told a Senate Standing Committee that "there is inadequate governance in relation to deployment of capital, there's inadequate governance when it comes to making sure that there is a recourse to a regulator where there is abuse of monopoly power. Frankly I wouldn't give them any more access to money until you clean that up."Emerson highlighted that in lieu of Canada Marine Act wording, there were other ways to influence a port authority's behaviour. They obtain money for infrastructure and other upgrades via government grants, chiefly the National Trade Corridors Fund.
The federal government has no problem affecting ports in that way. In a report released in November by the Northwest Seaport Alliance (the leading ports on the American west coast), Ottawa was out-spending Washington and winning the shipping competition.
"The Canadian government has made their British Columbia ports a national priority and unfortunately U.S. west coast ports have seen market share slowly shift north to Canada," said the association's co-chair Dick Marzano from the Port of Tacoma.
According to the report, between 2016 and 2020, ports in British Columbia received $372-million in direct port project funding. Ports next door in Washington State got $45-million while California's ports received $179-million.
The report also calculated spending on road and rail infrastructure that interfaced with the seaport sector. From 2005-2020, the spend was $1.3-billion in British Columbia compared to $457-million invested in Washington State.
Imagine if the RB2 price tag, estimated at more than $3-billion, was added.
The three other ports in the province also have their plans, and many in the industry wonder if that $3-billion might not be better spent in those other locations.
The Port Alberni Port Authority has a business plan to essentially replicate RB2 on Vancouver Island at a fraction of the price and carbon footprint. If Vancouver Island rail upgrades could be included, the spinoff effects could be massive and would dovetail with Nanaimo's port plans.
The expected result would be less truck congestion on Lower Mainland roads, less rail congestion between Vancouver and Calgary (where most initial warehouse unpacking is done), and less mega-vessel traffic on the Salish Sea.
When Port Alberni submitted their plan to Ottawa, however, the VFPA opposed it.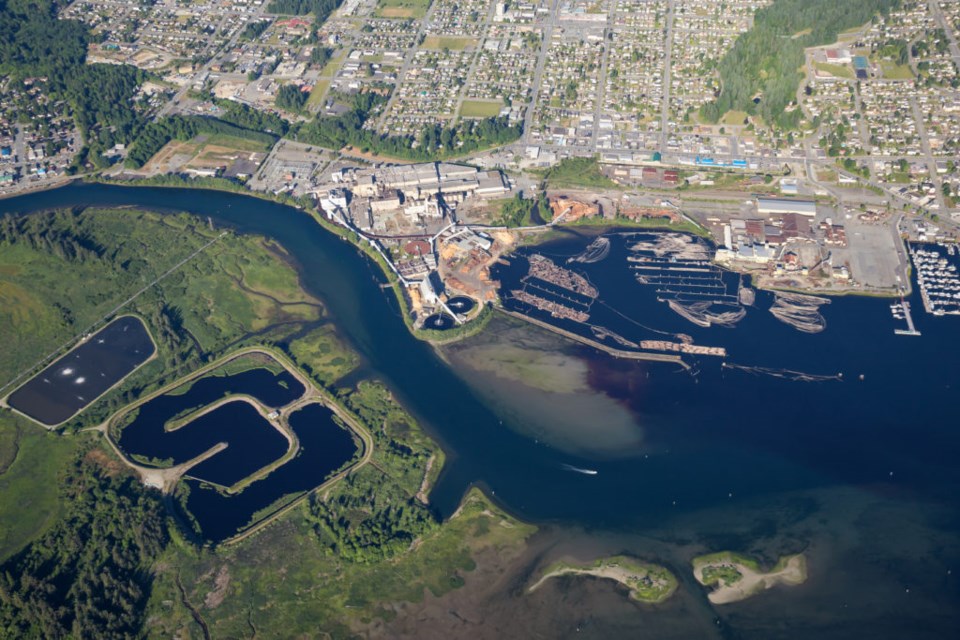 "Vancouver saw it as a threat to their Roberts Bank II project, not an enhancement as we see it, and they didn't give it favourable feedback in review," said Port Alberni port CEO Zoran Knezevic, who called for federal change.
"Have ports work together, instead of each port just looking after its own interests," he said. "Have a plan to look after the collective interests of all B.C.'s ports, and Canada as a whole. It should not be a system of individual ports. It should be a system of West Coast ports for Canada – the coastal gateway as a whole."
There are models.
The Northwest Seaport Alliance is an operating partnership between the ports of Seattle and Tacoma.
The VFPA did it themselves in 2008, when the three original port authorities of the Lower Mainland merged.
Transport Canada calculates that seaports handle more than 60 per cent of the nation's commercial cargo. In 2019, Vancouver's 29 terminals handled 144.1-million tonnes of traffic, or about $240-billion in trade.
Prince Rupert handled 29.9-million tonnes, trailing only Montreal for second place.
With Prince Rupert's growth rate in the container sector, BC will soon be home to both No. 1 and No. 2 in the country. Between the two of them, Vancouver and Prince Rupert handled 4.6-million TEUs (the standard unit of measure for shipping containers) in 2020, well over half of Canada's total container traffic.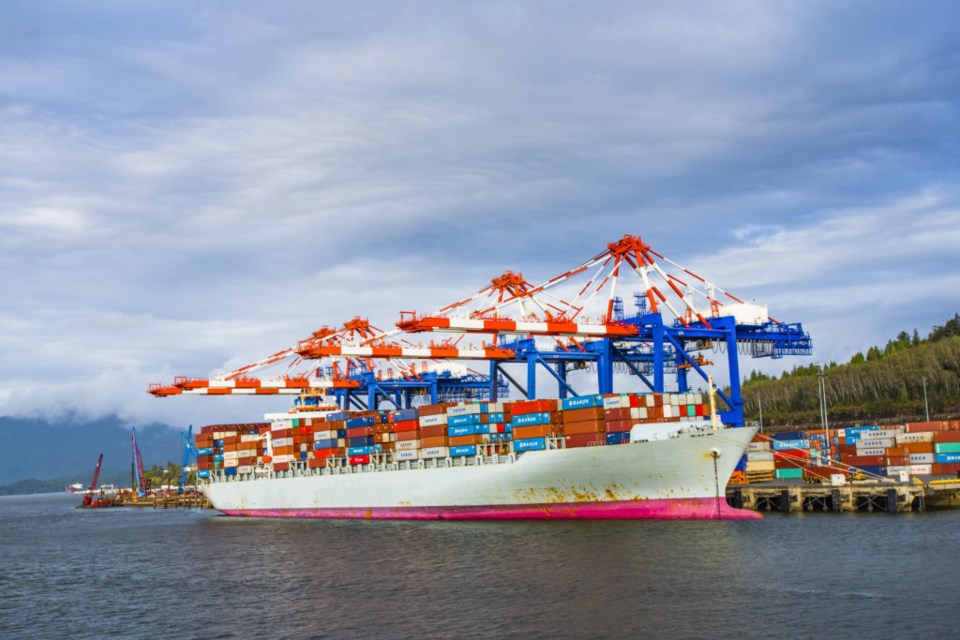 A 2016 Transport Canada study found the Port of Vancouver supported 115,300 jobs across the country, earning $7-billion in wages. That one port's contribution to the national economy was an estimated $11.9-billion in total GDP and $24.2-billion in total economic output.
The Port of Prince Rupert supports 8,300 jobs and $566-million in wages, contributing $1.3-billion in total GDP and $2.4-billion in total economic output.
The provincial government and many municipalities are heavily impacted by the maritime industries. Most major infrastructure grants from the federal government to BC ports are also accompanied by provincial contributions.
According to BC's Ministry of Jobs, Economic Recovery & Innovation, the west coast is home to more than 1,000 companies that make up the industrial marine sector. The provincial estimate is 33,000 jobs result from port activities.
More are intended, thanks to a shipbuilding advisory committee appointed by the province this fall to help develop a long-term provincial growth strategy in this aspect of the industry.
Asked if the federal government changes to the governance structure at the VFPA were being considered, or if a more regional planning system would be implemented, Transport Canada replied that the department "continues to conduct its analytical work" and "detailed research and analysis is well underway."
A Ports Modernization Review is underway and the findings would "optimize the role" of port authorities, said Transport Canada.
However, six years after David Emerson authored the exhaustive Pathways report, stakeholder feedback is that little to nothing has been done.
One of main calls from Pathways was a rail line be built between BC's seaport complex and the far north, due to economic development opportunities and Arctic sovereignty protection.
When The Orca checked with six federal ministries that handle northern development, infrastructure and trade, only one – the Ministry of Northern Affairs – replied, and that was to say no such discussions were underway.
The stakeholders calling for a more active hand from the federal government are left to wonder if the feds are capable of charting a new course.
Frank Peebles is a veteran magazine and newspaper journalist based in Prince George. He has won numerous awards for his work, including Canadian Community Newspaper Association and BC-Yukon Community Newspaper Association citations.