Part one of a two-part series. Read part two here.
Despite the slew of new taxes and anti-demand measures launched by the province and the city, Vancouver's housing prices have not fallen to "affordable" levels.
The public is frustrated. In two recent surveys, Insights West and Angus Reid found that the majority of Metro Vancouver residents blame foreign demand. To alleviate the pain of renters, 36% of Angus Reid's respondents said they want the housing market to crash by 30%.
Were that to happen, the magnitude of this decline would exceed the 20% to 30% collapse in housing prices in several major US cities during the 2008 subprime crisis – which was severe enough to lead to the Global Financial Crisis.
In April, a BC Real Estate Association (BCREA) study found that a 10% drop in home prices would wipe out $90 billion from the value of the province's homes; $3 billion from its $220-billion economy; and 26,000 jobs.
A 35% drop would shrink the BC economy by 0.5% and boost the unemployment rate to 7.5%.
The report, Careful what you wish for: The economic fallout of housing price shocks did not receive as much publicity as economist Brendon Ogmundson had hoped.
"It's perplexing. Here's the other side of the coin on home prices falling. It can have damaging effects for the provincial economy, but it doesn't get discussed very much," said Mr. Ogmundson.
That's because, according to Insights West, the vast majority (90%) believe Metro Vancouver remains in the grip of a housing affordability crisis – and 84% believe foreign buyers caused it.
This hasn't gone unnoticed by established or aspiring politicians.
In August, StarMetro reported that Rohana Rezel, a ProVancouver Party candidate for Vancouver city council, was the target of racist messages and threats. The story was tripped up by an ambiguous headline, "Candidate sent racist messages," that, to many readers, conveyed the opposite meaning.
For a new party of first-time politicians, ProVancouver has built up a credible following, with a diverse slate of candidates, chiefly recruiting support from the growing ranks of people left behind by rising housing prices.
Despite the unfortunate headline, the story illustrated the larger problem: housing is a serious enough issue that new political parties focus on nothing else – sometimes promising an easy, if unrealistic, fix.
In separate interviews, both Rezel and ProVancouver leader David Chen, blame foreign capital – especially Chinese capital – and speculation as the main causes of Metro Vancouver's increasingly unaffordable housing. ProVancouver has combined its skilful use of social media and close relationship with the Housing Action for Local Taxpayers (HALT) to deliver this simple and direct message.
The message caught on. Sensing the changing tide of public opinion, Premier Christy Clark imposed a surprise 15% tax on foreign home buyers in 2016, but it proved too late to save her government. In 2017, Vancouver city council approved a popular vacant homes tax, amid complaints that "rich people" were not living in homes bought for investment.
Metro Vancouver's aspiring office holders have felt unshackled to continue on the same path.
On the left, reported front-runner Kennedy Stewart wants to triple the vacant homes tax and stop foreigners buying between one-third and one-half of all new homes. On the right, Wai Young has declared that supply isn't the problem, and suggests targeting millionaires.
In a housing market as large as Metro Vancouver, for the average home price to double in just 10 years, there must be more factors at play. For instance:
Prolonged low interest rates that encouraged local buying;
Bank financing;
Funding by alternative mortgage lenders;
Population growth;
Supply constraints resulting from restrictive regulations and slow permitting;
BC's strong economy;
The rising costs of labour and material.
Like the other 20 mayoral candidates, ProVancouver's Mr. Chen hasn't really addressed these – because they are almost never brought up.
"I agree that unregulated global capital is not the only cause – but it's what steering the ship," said Mr. Chen over coffee.
While acknowledging that rising housing cost is "a multi-dimensional problem," Mr. Chen said the focus on foreign capital owes largely to the fact "the public usually can grasp only one or two concepts."
In short, targeting foreign capital is the easiest political sell – which Insights West's poll confirms.
Insights West president Steve Mossop was surprised by two things: first, the enduring "misconceptions about the culprits and causes of this crisis."
The respondents overwhelmingly blamed external demand, said Mr. Mossop, "despite studies that show foreign buyers and money laundering are minor factors in the equation."
The second surprise was that even homeowners are unhappy. Many will not realise any gains until they sell, and hit by higher property taxes in the meantime.
Thus, while foreign buyers are blamed for inflating housing costs, they receive no credit for boosting the wealth of current homeowners and the region as a whole.
Mr. Mossop described this as "natural scapegoating."
"The public likes to look and place blame on the controversial, sexier element of the equation," said Mr. Mossop. In so doing, most people dismiss repeat findings by economists and housing experts that foreign ownership of Metro Vancouver homes has held steady in the single-digit range for years.
Instead, they focus on anecdotes, and stories about a foreign invasion then become amplified on both social and mainstream media.
 BC escalates action and rhetoric against foreign demand
Clearly, these stories have had an effect on policy makers.
Since taking office, the NDP-Green government has raised the foreign buyer tax from 15% to 20%, expanded it to cover a wider area, and imposed a tax on vacant housing units, on the assumption that they are mostly bought by rich foreign speculators. It also launched a controversial school tax on houses valued at more than $3 million.
The war on "toxic demand" (a catchy term promoted by then-opposition housing critic David Eby) has become a policy imperative for any politician looking for popular support.
Now BC's attorney general, Mr. Eby has dramatically escalated the foreign-buyer threat level with his latest charge: the heart of the region's housing problems lies in laundered criminal money from China, not just plain offshore capital. According to party insiders, the ambitious 41-year-old former lawyer has eyes on becoming BC's next premier, and possibly more.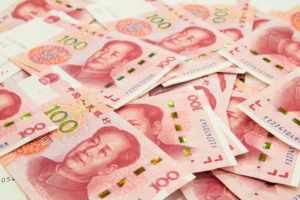 In June, his office published the "Dirty Money" report, alleging that Chinese gangs have been laundering drug money through River Rock Casino in Richmond.
The report alleges that a "mind-blowing" amount of money has been washing through BC casinos for over a decade to inflate Metro Vancouver's housing prices. But the amount of laundered money came to $100 million – spread over 10 years.
Neither Mr. Eby nor report author Peter German replied to this reporter's follow-up questions, including how $10 million per year of dirty money could possibly move Metro Vancouver's annual $50-billion housing market. Both officials, as well as the NDP government, have yet to address the Georgia Straight's 21 questions about the report.
Mr. Eby's coalition partner Andrew Weaver was an early promoter of Mr. Eby's campaign to link Chinese money laundering and drug dealing with Metro Vancouver's housing problems. Mr. Weaver also wants a ban on foreigners buying BC real estate, citing New Zealand's example – while omitting the inconvenient detail that New Zealand's ban isn't comprehensive.
To begin with, buyers from Singapore and Australia are exempt. Foreigners are still permitted to buy and own up to 60% of units in large, newly-built apartment buildings.
While pledging to provide affordable housing for its people, the New Zealand government is aware that its economy is heavily reliant on foreign trade and investment – and shouldn't chase it away.
Just like British Columbia.
Ng Weng Hoong is a veteran reporter with over 30 years of experience covering the energy industry mostly in Asia. These days, Ng watches the world from his Vancouver apartment. His focus is increasingly on China, its impact on the Chinese diaspora, and the complex relationships that they have with each other and other countries.