Can somebody please tell me how it came to pass that so many of the sports media covering the NHL are suddenly experts in assessing player talent?
For more than a month prior to the NHL trading deadline, there has been a constant flow of questionable speculation from those who watch from afar, notably in press boxes high above ice level if they do, indeed, qualify for credentials.
In Vancouver's hockey-crazed market it has become borderline unbearable. My favourite was the suggestion a player was definitely on the trading block because he did not have "situational awareness."
Depending on where on the dial you might be listening or what written word you might be reading, Brock Boeser on any given day was a cinch to be headed to the Los Angeles Kings, New Jersey Devils, Toronto Maple Leafs, Pittsburgh Penguins, or Washington Capitals.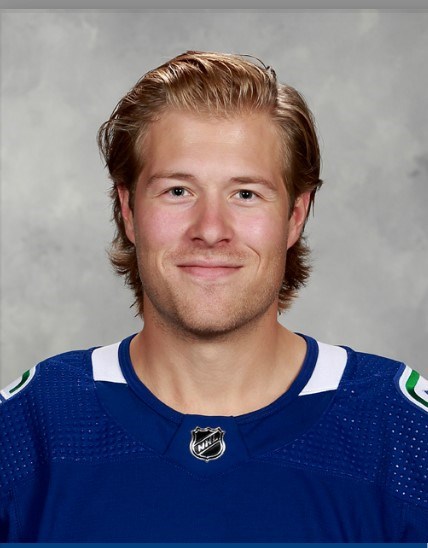 J.T. Miller, despite his exceptional stats and leadership qualities, was "as good as gone" on several occasions. Pick your destination.
Tyler Myers, with two years left on his contract and $11 million US still due, was constantly told publicly by podcasters and broadcasters to keep his bags packed. One of them boldly suggested he'd be best suited to a third defensive pair unit in an NHL lineup.
General managers, coaches and players insist they never pay attention to the annoying media fantasies. But they do.
Can you imagine Jim Rutherford or Bruce Boudreau telling a player he was being traded because he didn't have "situational awareness"?
Not likely.
SCENE & HEARD:
When James Wilkins surprised his 10-year-old son Kellen with tickets to the Canucks' game against Alex Ovechkin and the Washington Capitals last week, the first words out of the youngster's mouth were: "Can you show me where Gramps used to sit?"
The little guy was referring to his late granddad Barry Wilkins, eternally remembered in Vancouver hockey history for scoring the Canucks' first-ever goal on October 9, 1970.
The Canucks' inaugural NHL season was launched at the Pacific Coliseum with the entire country watching on a special televised edition of Hockey Night in Canada. Wilkins scored at 2:14 of the third period in a 3-1 loss to the Los Angeles Kings.
Wilkins' son James was at his father's bedside in an Arizona hospice when he succumbed to lung cancer on June 26, 2011 at age 63.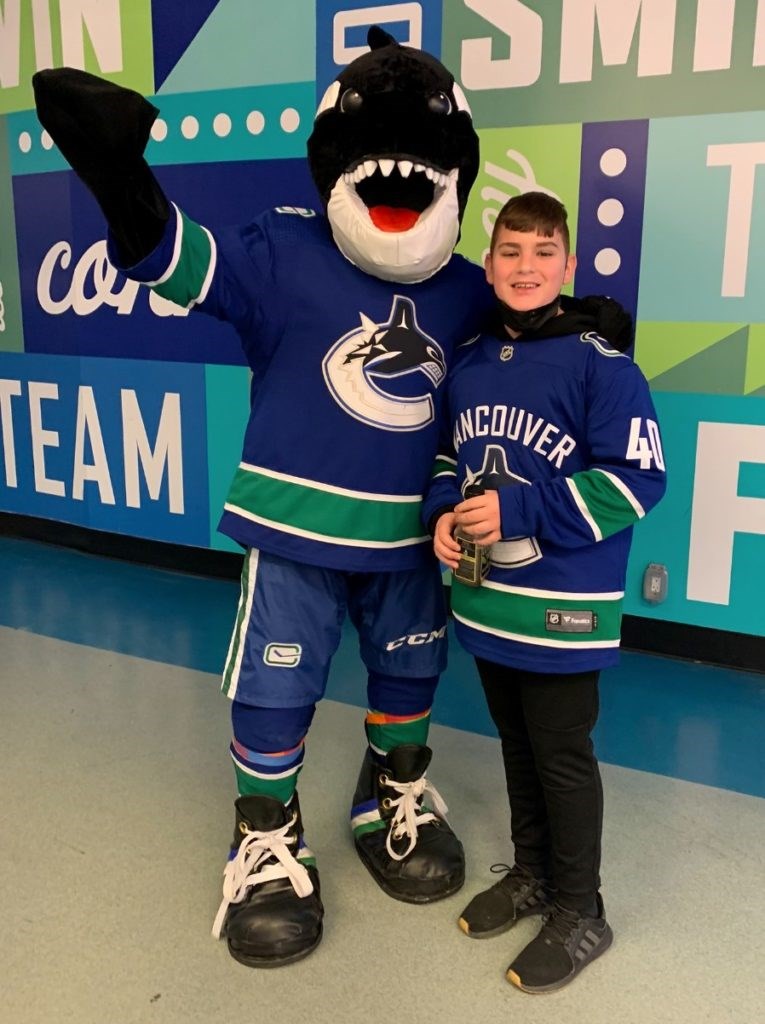 Nine months earlier the Canucks' original #4 had been part of a 40th anniversary celebration at Rogers Arena, fittingly on October 9, 2010 against the LA Kings.
"Dad had flown in from Arizona," James recalls. "He invited me to a team breakfast and there I was looking across the table at Pat Quinn, Orland Kurtenbach and Eddie Hatoum. But more importantly, it was the first time I realized Dad was having a breathing problem."
James drives for the Coast Mountain Bus Company. His hours rarely provide him the opportunity to take in a Canucks' game with Kellen but when a co-worker offered him tickets last week, James jumped at the chance,
"I showed Kellen where his Gramps sat on the players' bench down at ice level," James says. "It made his night."
END ZONE:
Offspring from well-known dads and moms in the sporting world were making positive waves of their own this past week.
Jay Herdman, 17-year-old midfielder/forward, is one of five young prospects advancing from academy status to the professional level by Vancouver Whitecaps FC. Jay's father John is head coach of the Canada men's national soccer team.
Listed on the Canada Soccer roster of U-20 women's national team qualifying for the next FIFA World Cup is Brooklyn Courtnall, daughter of former Canuck, Russ, whose wife Paris is the daughter of legendary American jazz singer Sarah Vaughan.
Former Canadian Olympian Georgette Reed has been named Athletic Director at Capilano University. Georgette is the daughter of CFL Hall of Famer George Reed, one of the greatest running backs in league history who played his entire 13-year career with the Saskatchewan Roughriders.
Georgette replaces Milt Williams who retired after 30 years in charge of the university's athletic program.