Official start time for the return of Vancouver Canadians baseball at Nat Bailey Stadium Tuesday is 7:05 p.m.
But nothing will be officially official until the first three-foot hot dog is sold, the first bag of peanuts is spilled, the sushi mascots stumble around the base paths in their race to home plate, or Canadians co-owner Jeff Mooney performs his riveting version of the Chicken Dance.
Not until all these things happen will professional baseball be back at The Nat for the first time since August 30, 2019…963 days ago.
The only thing preventing the long-awaited revival will, of course, be the weather. But that is a subject you don't address with Canadians president Andy Dunn for fear of being asked to leave the premises.
"Every full-season baseball team north of the State of Georgia has to deal with the elements," Dunn says. "Worrying about the weather is beyond my pay rate."
The C's had been a short-season single-A franchise playing an abbreviated 38-game home season from mid-June through early September prior to the COVID shutdown.
Between then and now, major league baseball teams eliminated 43 minor league affiliations to reduce operating costs. As a result, the Canadians were bumped up the baseball ladder to the status of an Advanced High-A affiliate of the Toronto Blue Jays, meaning a full 132-game schedule, playing 66 at Nat Bailey Stadium.
"We had to do it to keep the franchise alive," Dunn says.
With owners Jake Kerr and the aforementioned Jeff Mooney on side, Dunn spent the bulk of the off-season working with C's general manager Allan Bailey and the front office staff coming up with creative full and half-season ticket sales proposals as well as 10, 15 and 25-game 'Nat Pack' packages.
"The response from our fan base has been tremendous," Dunn said without any further mention of the W-word. "Starting a season in mid-April is new to all of us. It's challenging. But that's what baseball is all about."
At that point, Dunn politely excused himself to take his weekly conference call with his "go-to guy" Charlie Wilson, Blue Jays' Director of Minor League Operations.
Upon leaving Dunn's office, I could have sworn the first words out of his mouth had to do with the long-range west coast weather forecast.
SCENE & HEARD:
The elevation to High-A status has meant several adjustments in the Canadians' day-to-day operations.
"Every year the staff grows," Dunn says. "It's how the game has evolved. With hitting and pitching coaches, trainers, dieticians and video analysts, our manager will have a support staff of nine people this season."
Manager Brent Lavallee, born and raised in North Delta, grew up watching Canadians' games at Nat Bailey while he was advancing through the ranks of the North Delta Baseball Association.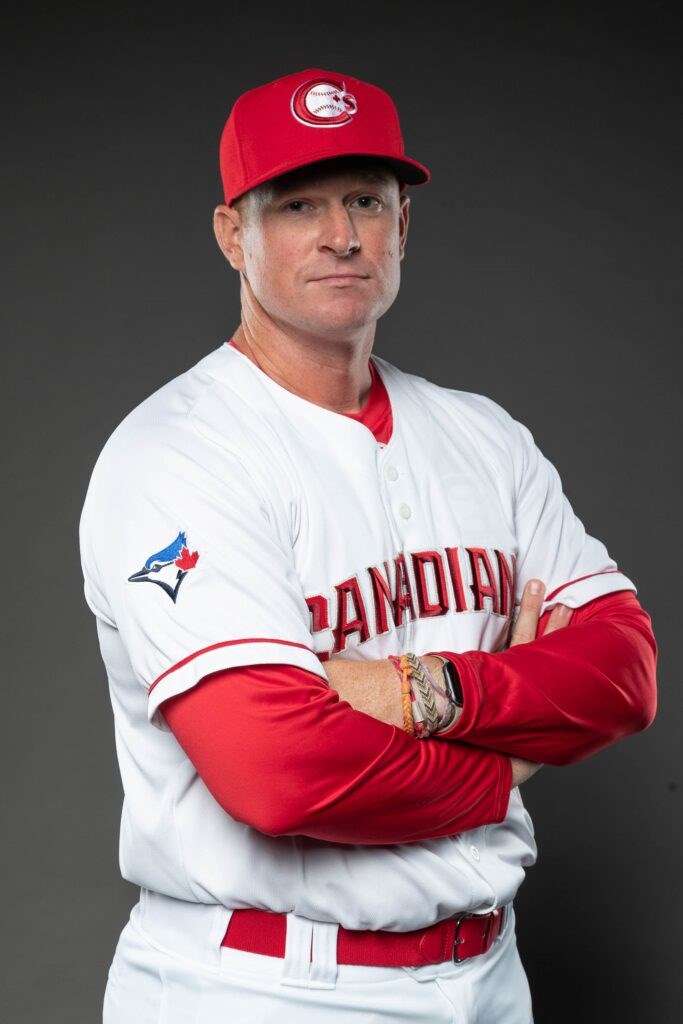 A catcher and first baseman, Brent attended Louisiana State University Shreveport on a full scholarship. Knee surgery eventually led to his joining the coaching staff as part of the Division 1 elite baseball program.
Lavallee was hired by the Blue Jays in 2020, ticketed to be the C's field manager in the Northwest League. Instead, he made his managerial debut in a Jays' rookie level circuit in Florida.
END ZONE:
It's impossible to imagine that 24 years have gone by since Jyrki Lumme played his last game with the Vancouver Canucks as one of the team's all-time finest offensive defencemen.
In 1988 he became the first Finnish-born player to crack the Montreal Canadiens lineup. Two years later he was traded to Vancouver, where he became an instant fan favourite for nine consecutive seasons.
That hasn't changed. Fans still clamour for his attention when they spot him on the crowded concourse during intermissions of Canucks games at Rogers Arena. He's like a Pied Piper, willingly signing autographs, posing for selfies and occasionally sharing a bucket of miniature donuts until the buzzer sounds to resume play.
Lumme is Treasurer of the Canucks Alumni, a Director with the Alumni Foundation and on the Board of Directors of a Finnish Seniors Care Home in Vancouver.