In the Before Times, warm weather and longer days in B.C. were harbingers of that greatest of all seasons – tourist season.
Traffic along single-lane highways backed up for two kilometres behind a motorhome with Alaska plates, meandering down the road 20 kilometres an hour below the speed limit, eyes keening for the moose that a highway sign promised an hour ago.
Behind them, locals roll their eyes, or worse, vehicles loaded with kids and beach blankets and all manner of blow-up flotation devices, in a hurry to get to the lake and enjoy the narrow window of weather when the temperature outside is high enough to compensate for the frigid shock of diving into mountain-fed water.
Yes, tourist season.
Worth $8.3 billion in gross domestic product in the province in 2018, tourism employs more than 160,000 people in B.C. Most of the 19,000 tourism businesses are small- and medium-sized, owned locally.
These are among the worst-hit by the COVID-19 public health crisis. Destination BC predicted a 70 per cent drop in revenues for this year, with the predictable impact on employment.
In a normal year, British Columbians enjoying British Columbia account for about half of the travel in this province. With the U.S. border expected to remain closed to non-essential travel for the near future, and international travellers for the most part tucked in for the duration of their own virus lockdowns, this year we'll have to carry the load.
Yes, the burden of enjoying this paradise is ours to bear.
Phase 3 of B.C.'s restart plan allows reopening of hotels, motels, resorts, spas and RV parks. Provincial parks are open again and the system was so busy it crashed.
Stay home if you feel sick, but otherwise, stock up on hand sanitizer, grab some masks and get out here. Plan ahead to maintain the public health measures in place – physically distance, stay in your bubble, wash your hands – but this is the year to explore at home before the fall, when many experts believe a second wave will once again force us into lockdown.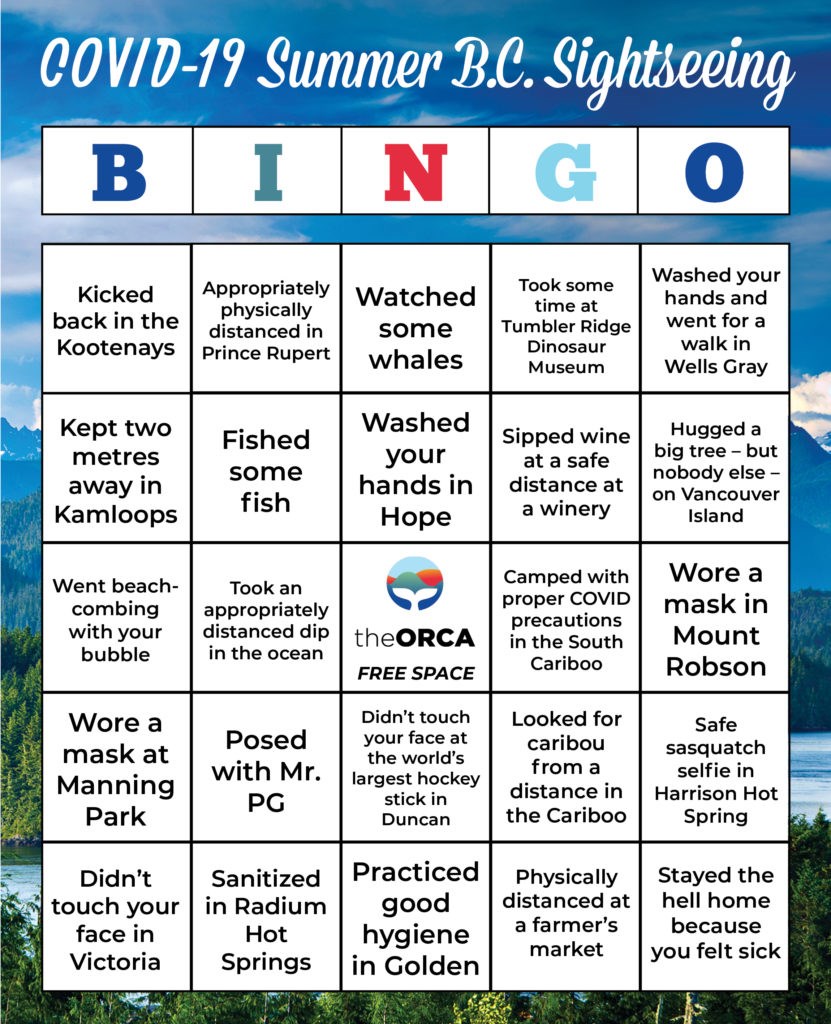 Dene Moore is an award-winning journalist and writer. A news editor and reporter for The Canadian Press news agency for 16 years, Moore is now a freelance journalist living in the South Cariboo. Moore's two decades in daily journalism took her as far afield as Kandahar as a war correspondent and the Innu communities of Labrador. She has worked in newsrooms in Vancouver, Montreal, Regina, Saskatoon, St. John's and Edmonton. She has been published in the Globe and Mail, Maclean's magazine, the New York Times and the Toronto Star, among others. She is a Habs fan and believes this is the year.
SWIM ON: