As if the thoroughbred horse racing industry in British Columbia isn't facing enough problems trying to survive, it was hit with another crushing blow last weekend with news of Glen Todd's passing.
Todd, 75, meant so much to so many at Hastings Racecourse in what is passionately referred to as the Sport of Kings.
There was nothing the man wouldn't do to keep the racing industry alive in Vancouver.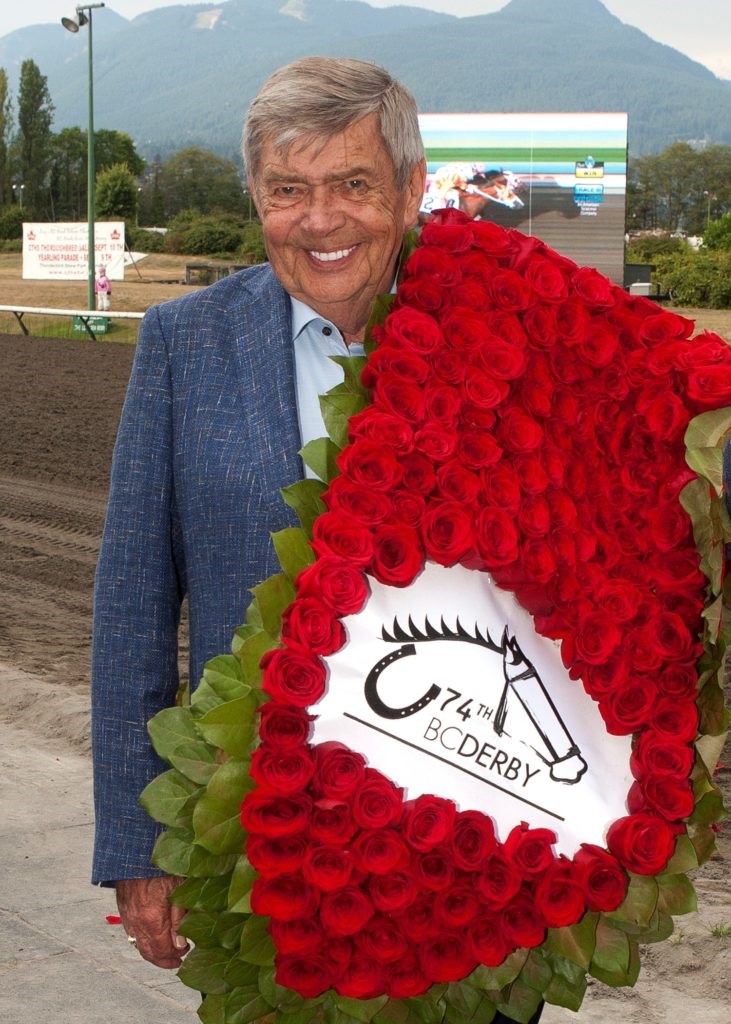 He was a breeder, owner, trainer and, midway through last season, a financier with his $1 million interest-free loan to fund purses when pleas to the provincial government for emergency funding fell upon deaf ears.
Without Todd's stunning financial gesture, Vancouver's longest continuously active professional sports facility would have shut down in mid-August, 2021.
That was the man's style. One of my favourite memories goes back to a holiday card on Monday, August 7, 2017. There were only three horses entered in the afternoon's first race with a $25,000 purse. All three of the two-year-old horses were owned and trained by Glen Todd himself.
A crowd in excess of 10,000 booed lustily when Todd arrived in the winner's circle for a victory photo with He's the Reason ridden by David Lopez. Finishing second was Boundary Bay with Richard Hamel in the irons and third was Prime Copy ridden by special guest jockey Mario Gutierrez.
The fans had no idea that Todd had arranged for the purse money to be donated to the New Stride Thoroughbred Adoption Society and at his urging, all three jockeys agreed to turn their winnings over to the BC Disabled Riding Fund.
"That was Glen," says local attorney David Milburn, an owner, trainer and president of The Horsemen's Benevolent & Protective Association (HBPA).
"His contributions to the sport were without equal."
Todd's never-to-be-forgotten story was one of the pure rags-to-riches variety involving Gutierrez.
Mario grew up in the small Mexican town of El Higo, 400 kilometres north of Mexico City. At 14, he was riding quarter horses and sleeping in a tack room on the backstretch of Hipodromo de las Americans.
Vancouver trainer Terry Jordan spotted the youngster's talents and tipped off his friend/agent Wayne Snow, who cleared the way for Mario to arrive at Hastings when he was 16 years old. Snow eventually hooked him up with Todd and legendary trainer Troy Taylor.
Todd became a father figure to Gutierrez.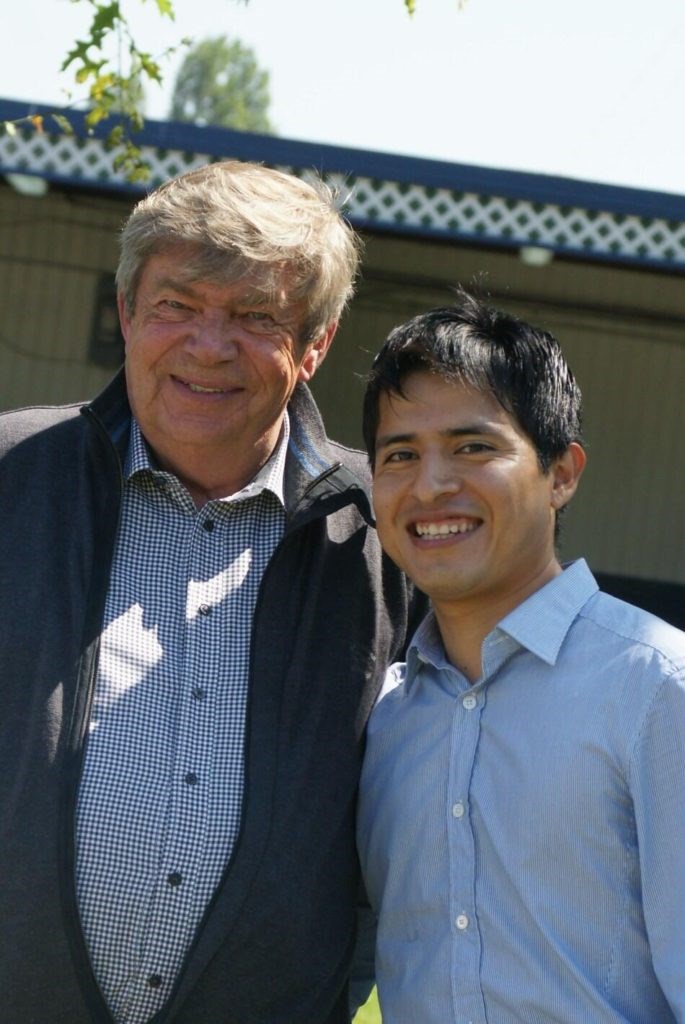 "In 2012 I literally delivered him to Santa Anita and told him not to come back," Todd related later.
"He shed some tears and asked me why I was trying to get rid of him. It was emotional for both of us but I explained it was his gain and my loss. Our relationship only grew stronger over the years."
Mario became a national sensation in 2012 by winning the Kentucky Derby and Preakness Stakes, falling short of becoming the first Triple Crown winner in 34 years when his horse I'll Have Another was scratched due to tendonitis issues the day before the Belmont Stakes.
Gutierrez made it big in the tough California racing circuit. He won a second Kentucky Derby aboard Nyquist in 2016 but frequently returned to ride at Hastings in an expression of love and respect for the man who so unselfishly set his career in motion.
"Glen had a heart of gold," says long-time track announcer Dan Jukich. "He was always helping people in a quiet way behind the scenes, never wanting any recognition."
SCENE & HEARD:
Glen Todd's name will be on the minds of many during the return of the Canada Cup softball tournament at Softball City in Surrey June 17-26. His 2008 induction into the BC Sports Hall of Fame was in recognition of the program he created in l993 to provide Canada's national team an opportunity to compete against the best softball players in the world. Todd led the charge in the construction of Softball City.
Anyone who knows affable Alex McKechnie could guess where he might be into the wee hours of last Sunday morning. Try Harbour 60, Toronto's trendy downtown steakhouse and scene of Canada's national soccer team celebration party after clinching a berth in the FIFA World Cup for the first time in 36 years.
McKechnie launched his career as head physiotherapist at Simon Fraser University in 1974 and was later hired by the Vancouver Whitecaps, resulting in his working with the Canadian national soccer team. Today he carries the title of Vice President, Player Health & Performance with the Toronto Raptors.
Alex was hired by the Los Angeles Lakers in 2000 and collected five NBA championship rings in 11 seasons before joining the Raptors as a director of sports science. Championship ring number six came along in 2019 with Toronto's victory in the NBA final against Golden State.
END ZONE:
Emotions were running high for Grant Kerr as he cleaned out his locker in the coach's room at the North Shore Winter Club earlier this week. The retired sports radio and print journalist has been coaching minor hockey teams on the Lower Mainland for the past 45 years, most recently with the midget Northwest Hawks of the BC Elite Hockey League.
He was awarded the Jake Milford Plaque in 2000 for his contributions to hockey in BC and inducted into the BC Hockey Hall of Fame in 2009. A one-time media and marketing manager with the BC Lions, Kerr also wrote for The Globe & Mail, Vancouver Province, Victoria Times-Colonist and covered six Olympic Games, three Commonwealth Games and two World Hockey Championships for Canadian Press.