When Canucks public address announcer Al Murdoch left Vancouver for his assignment to work the 2022 NHL Winter Classic on New Year's Day in sub-zero Minneapolis temperatures, he carefully packed his favourite touque.
Now he just hopes to see it again.
His cherished souvenir head gear from the 2020 Winter Classic at the Cotton Bowl in Dallas has gone missing with the rest of his luggage. Neither WestJet nor Delta Airlines have been able to track its whereabouts.
"I'm told my bag could be in Calgary, or maybe Toronto…or possibly Los Angeles," Murdoch says.
"All I know is, it didn't make it to Minneapolis."
When Murdoch was introducing players from Minnesota and St. Louis over the PA on New Year's Day to the 40,000 fans at Target Field and the 1.4 million watching on network television, he was wearing thermal underwear he'd scrambled to purchase from a department store three blocks away.
Murdoch wasn't complaining. That's not his nature. He was simply sharing his Covid-related travel issues that included long delays at YVR and Calgary International Airport and further complications trying to get out of Minneapolis four days later.
Murdoch is today referred to as "the NHL's big game voice" since the league opted two years ago to organize its own production team for events like the Winter Classics, All-Star games and the NHL Awards presentations.
His career may well have been scripted by a Disney fiction writer.
As a six-year-old, he would imitate the voices coming from his pocket-sized transistor radio and in his make-believe world he would be those announcers.
The Murdoch family moved from Winnipeg to Vancouver in 1972. In the fall of that year Al saw his first NHL game and he's been a diehard Canucks fan ever since.
Throughout high school Murdoch's resonant voice could be heard through speakers in the hallways with in-house announcements that eventually led to news and sports updates.
"After high school I pestered the program director at CKNW for four weeks until he finally agreed to hire me as a board operator," Murdoch says.
One of the first 'NW on-air personalities Murdoch met was the late John Ashbridge. They hit it off instantly.
Ashbridge had been the Canucks PA announcer since 1987. When a health scare forced him to slow down in 2011, he invited Murdoch – the former Vancouver Grizzlies PA voice - to share the Canucks duties with him. Ashbridge passed away in June 2018.
"John was deeply passionate about his work," Murdoch says. "I pledged to him that I would do everything in my power to carry on his legacy."
Murdoch has lived up to that promise in spades.
SCENE & HEARD:
The hockey fraternity mourned the passing of former Vancouver Canucks head coach Bob McCammon over the Christmas holidays. The man with an uncanny wit and upbeat personality touched people in all walks of life.
He arrived on the Vancouver hockey scene for the 1987-88 season along with Pat Quinn and Brian Burke as part of what was known as The Philadelphia Connection.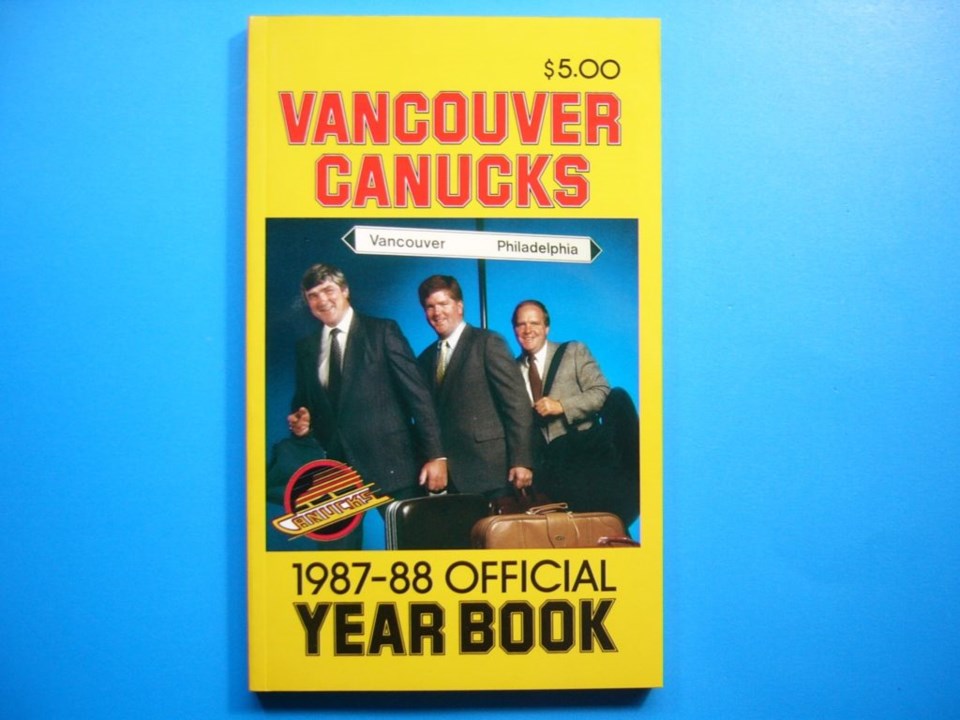 McCammon was named runner-up to Pat Burns of the Montreal Canadiens as the NHL's Coach of the Year in 1988-89, the year the Canucks pushed eventual champions Calgary to a seventh game before losing in overtime in the Smythe Division semi-final playoff series.
McCammon had battled Alzheimer's and passed away on December 23 at the age of 80. His wife Maureen was at this side throughout his health challenges.
END ZONE:
Jay Durant spent the early years of his broadcasting career in CTV sports departments from Toronto to Lethbridge to Edmonton to Vancouver. He recently stepped away from the anchor desk at Global News to host This is BC highlighting unique stories of people and communities throughout the province.
Given his background, it is only natural the occasional feature involves sports. In case you missed it, check out his January 4 item at Global News, The Ultimate Hockey Man Cave. What Victoria resident Ken Shaw has masterfully created is, in a word, awesome.
Greg Douglas 'Dr. Sport' contributes to The Orca on a biweekly basis. His five decades of covering sports in British Columbia included 19 years as a weekly columnist with The Vancouver Sun.