During a career that spanned 30 years, Grant MacDonald was a beat cop, a plainclothes officer, and eventually a homicide and major crime detective with the Vancouver Police Department.
Not once did he suffer an injury resulting in a hospital stay, even after being the target of a shooting from 10 feet away by a fleeing bank robber on Davie Street.
The self-described "country boy from Victoria" had been enjoying retirement as a volunteer vice-president of the New Stride Thoroughbred Adoption Society in Langley.
New Stride is a registered charity dedicated to finding adoptive homes and alternative careers for retired thoroughbred racehorses.
During a recent visit to the barns, MacDonald was steadying a horse while it was being 'hot shoed', a technique used to fit new shoes on horse's hooves.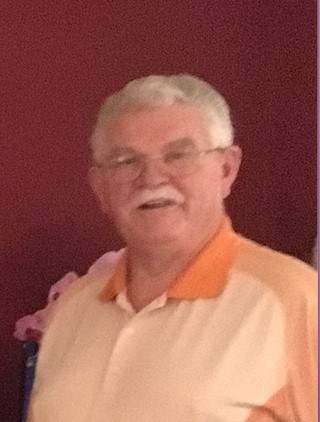 "In the blink of an eye a tiny ball of smoke set her off," he says. "She literally exploded with me holding on by the halter. She was trying to edge away from the farrier, I was still hanging on, our chests met and I went flying."
After some time in hospital MacDonald, 81, is bedridden at the CareLife Fleetwood long-term care home in Surrey after suffering a compression fracture of the vertebrae.
He's been a regular at Hastings Racecourse for years, dating back to the 1980s when his brother Neil put together a group of relatives who got into the racehorse ownership game as a bit of a lark.
In due time, Grant was into it full throttle - rather successfully - with partners Mark Lesage, John Edwards and Terry Marshall.
"After all those years chasing bad guys, here I am hospitalized by a retired racehorse," he says, managing a trace of a grin. "I don't blame the horse. I blame myself for letting my guard down. That's one of the first things you learn not to do as an officer of the law."
SCENE & HEARD:
When Jeff Reinebold was signed by the Montreal Alouettes as special teams coordinator last month he was heralded by media rogues in eastern Canada as the Canadian Football League's greatest modern-day survivor in any capacity.
I beg to differ.
That honour most assuredly has to go to Chilliwack-born George Chayka, who is about to celebrate his 30th consecutive year with the BC Lions in an administrative role.
The key word here is consecutive.
Reinebold surfaced on the CFL horizon in 1991 as an assistant coach in BC, one year before Chayka's arrival.
But between then and now, there were several detours that took Reinebold to U.S. and European playing fields prior to returning to Canadian turf.
Not so with Chayka, the Leos vice president of business. He's been a front office rock with the Lions through six general managers and a dozen head coaches over the past 29 years.
Those eastern scribes who seldom look beyond the Toronto and Montreal markets should take note. None other than the legendary Wally Buono says:
"I came to know hundreds of players, coaches and football executives during my time in the CFL. None compares to George Chayka when it comes to passion, dedication and longevity."
I rest my case.
HERE 'N' THERE:
There've been frequent Travis Green sightings around Vancouver resulting in the former Canucks' head coach pictured on several Twitter blurbs. Green is a regular spectator at junior hockey games in Coquitlam as he keeps a close eye on son Blake, a rookie centre with the Express.
The 23rd annual Canucks Alumni Golf Classic will take on a special meaning May 20 at Morgan Creek. With the passing of 'Mr. Original Canuck' Ernie Dougherty at 97 last month, Alumni president Bob Murray will be unveiling a newly-created honourary membership plaque to acknowledge the late Dougherty, Pat Quinn and Jack McIlhargey, as well as long-time active alumni members Bob McCusker, Orland Kurtenbach, Mickey McDowell and Jim Robson.
Harry Neale, who spent six seasons behind the Canucks bench or in the general manager's chair during the rollicking late 1970s and early '80s, celebrates his 85th birthday on March 9. With his quick wit, Neale enjoyed a new career as an analyst with Hockey Night in Canada and locally televised Toronto Maple Leafs and Buffalo Sabres games. He was inducted into the Hockey Hall of Fame as recipient of the Foster Hewitt Award in 2013.
END ZONE:
Major League Baseball and the MLB Players' Union have been unable to resolve their new collective bargaining agreement to end the owner-imposed lockout. For the Vancouver Canadians, it will be business as usual as they continue to prepare for their home opener on April 19 at Nat Bailey Stadium. A relieved C's president Andy Dunn says: "The major league issues will not cause us any delays at all." Because of the COVID pandemic, the Canadians last played at The Nat on August 30, 2019.
With Alex Rodriguez and Corey Hirsch charming a sold-out 29th annual JCC Sports Dinner at the Hyatt Regency and more supporters watching virtually, organizers were ecstatic with the total amount of funds raised for the benefit of JCC youth, family and senior programs.
Next up on the celebrity dinner circuit is the ICBA Gala at the Marriott Parq Hotel on April 26 with Seattle Seahawks Russell Wilson continuing the tradition of Super Bowl quarterbacks supporting British Columbia's construction industry. Peyton Manning (2017), Brett Favre (2018) and Troy Aikman (2019) were the trail blazers prior to COVID interrupting the game plan.